A suite of essential macOS security apps
for your small business
Non-invasive alternative to corporate MDM and RMM solutions for small businesses that care about security but know it doesn't have to be invasive for their team members.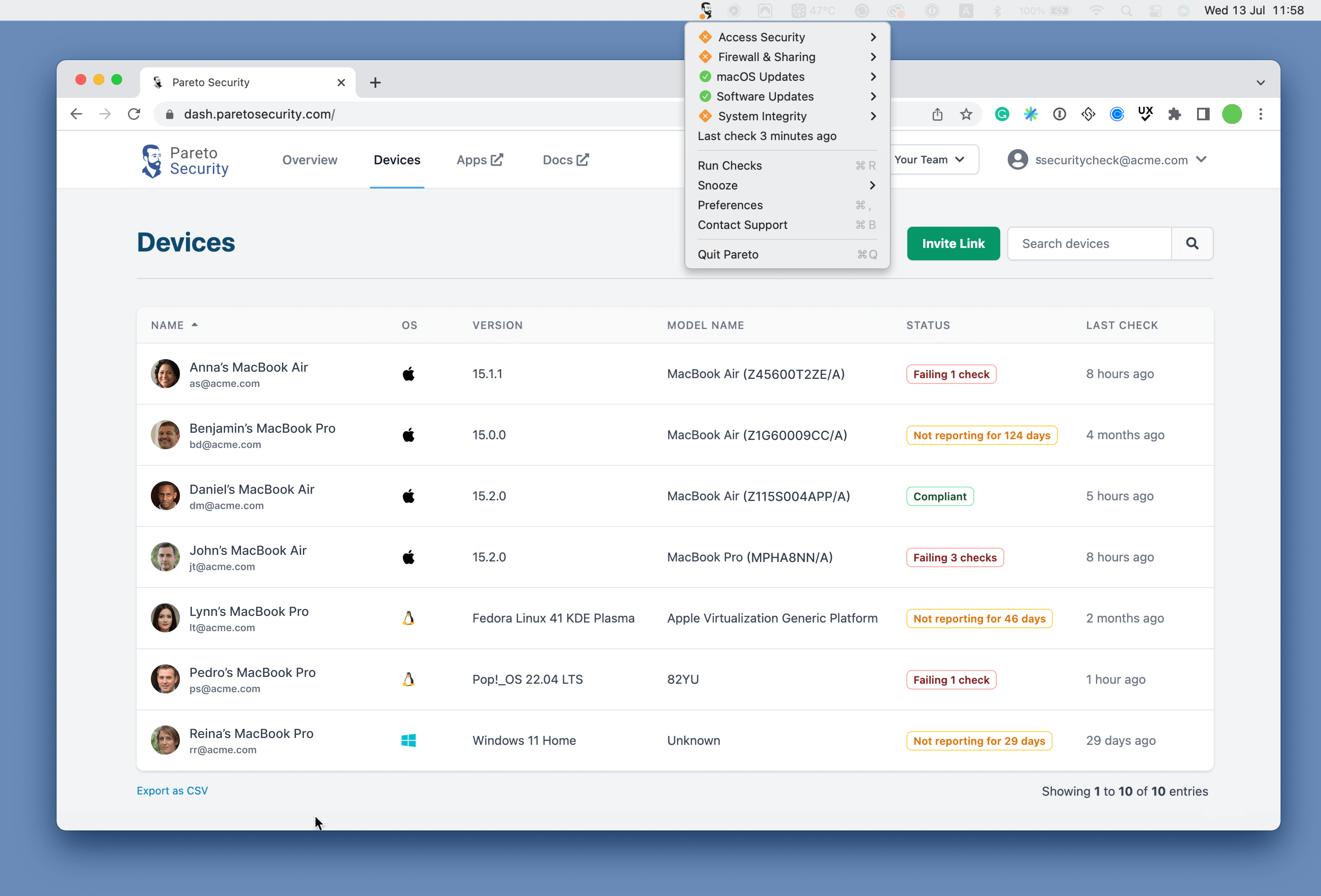 Avoid security mistakes on your Macs
Auditor and Updater apps make sure your Mac is correctly configured for security and your apps are always up-to-date.
Monitor all your Macs from one dashboard
Easy view of all Mac devices by teams and automated notifications for everyone on the team.
Coming Soon

Zero-Trust VPN

Today's popular VPNs don't work when you need them the most, and they require you to trust the VPN company. We're building the VPN that works no matter the situation or blocking mechanisms and zero-trust where you control the server, but we manage it for you.
We're a startup with 100% remote employees. Both privacy and security are important to my team.

I didn't want to install invasive endpoint protection on our systems, but we still need to make sure everyone is following security best practices.

Pareto Security is a great solution for our use case!
Pareto Security apps for personal use
You can purchase the apps for your personal devices.